Why ERA Translation?
Using initials is usually the easiest solution when looking for a brand name, isn't it? In my case, with a small readjustment, surname before first name, I got ERA.
Apart from being my initials, it is a noun, that in both English and Spanish, associates perfectly with my other education field: History and Heritage.
And here we are.
Welcome to this new era. Welcome to ERA Translation.
Education
Bachelor's degree in History.
MA in Archaeology and Heritage Management.
MA in Specialized Translation.
Specialization in Audiovisual Translation and Video Game Localization.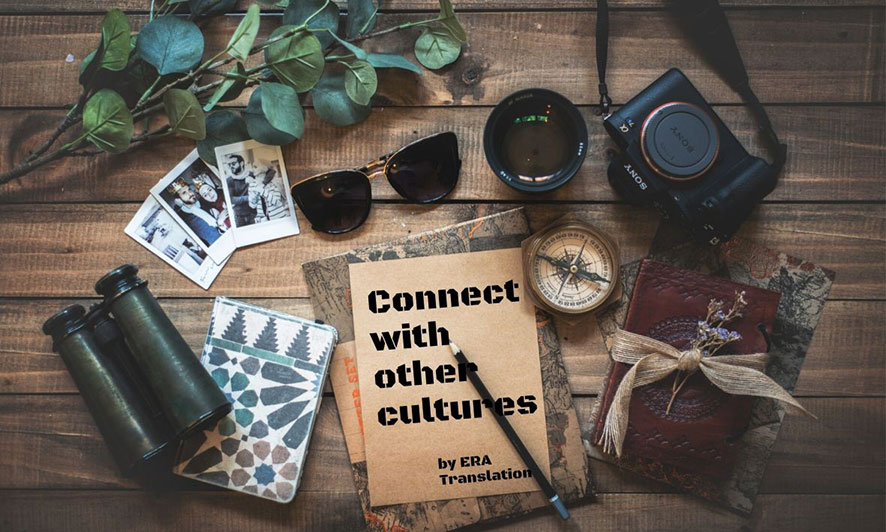 Traveling to discover new cultures
As an archaeologist, this is one of the greatest pleasures in life. Each trip is an adventure that broadens your mind and brings you closer to other customs. 20 countries and 5 continents, for now. Are you intrigued? This link will show you the ones: https://bit.ly/annatrips 
I always keep close contact
When I deal with my clients, knowing about them and their needs is something I value. What's more, whenever possible, I like to meet in person with those involved in a long-term collaboration. In my opinion, this helps to build trust and consolidate relationships.
An insatiable learner
In permanent training-reeducation You could say it's in my genes. Having dedicated part of my professional career to language teaching, I cannot avoid being caught up in a permanent recycling process, either self-taught, remotely or on-site training. This results in me being up to date in my working areas.
Passionate about books
I've loved reading since I was quite small, both in English and Spanish. Mysteries, crimes and fantasy novels were my first weaknesses. I still remember reading the complete saga of The Lord of the Rings during my 13 years old summer, and waiting eagerly for each new Harry Potter novel, which I got, via Canada, before it was released in Spain.
I'm quite versatile
Combining several activities allows me to select projects I can really identify with. This is why my clients know I am 100% committed to every project I accept. Having many clients is not as important as keeping happy those who have chosen you.
Computer and games enthusiast
I took my first steps with the mythical Master System II and those first computer graphic adventures. You played when they let you (now when you can…), but soon enough the computer started to be used as a study and work tool. And here we are now, using software like Photoshop, Indesign, Qgis, Subtitle Workshop and our dear TAO tool Trados Studio in my daily routine.
Why me?
Since I combine professional work in a couple activities, I can say that I only accept those projects where I can offer complete guarantees.
After 10+ years of experience in my education fields (historical, artistic and archaeological heritage; marketing, cultural management and language services) I want to move on in my professional career as a freelance translator.  Thus, I look forward to establishing long – term partnerships with clients, providing personalized, efficient and constant communication as my key signature. 
Being a native Spaniard and having English as my second mother tongue since birth, along with Canadian citizenship, has allowed me to develop excellent language skills in both languages.  Furthermore, I consider myself not only bilingual, but also bicultural, since I grew up influenced by both environments. This combined with my ability to analyze problems and find quick solutions, allows me to develop all my projects in a very neat and accurate way. I have got high standards that I always like to meet.  If I am not able to guarantee this quality, I would never accept a project from the beginning.  I would also define myself as a highly reliable and responsible person, outgoing and always eager to learn, who works well under pressure. 
I like to keep tabs on what happens in our industry. This is why, two years ago, I became a professional member of ASETRAD (Spanish Translators and Interpreters' Association).